Artist
September 09/06/17, 2017
Cardamohm is happy to present Hybrid Seeds, which offers an alternative vision of their debut album A Seed, blending machines and a whole bunch of magic flutes. The french ethno trance duo has invited some friends to remix five tracks and create these hybrid seeds with their own style, from deep psydub to groovy psytrance

Mastered by Adrien Sauvaget @X-Pand Sound Mastering, with artwork by BaBa Shikoine.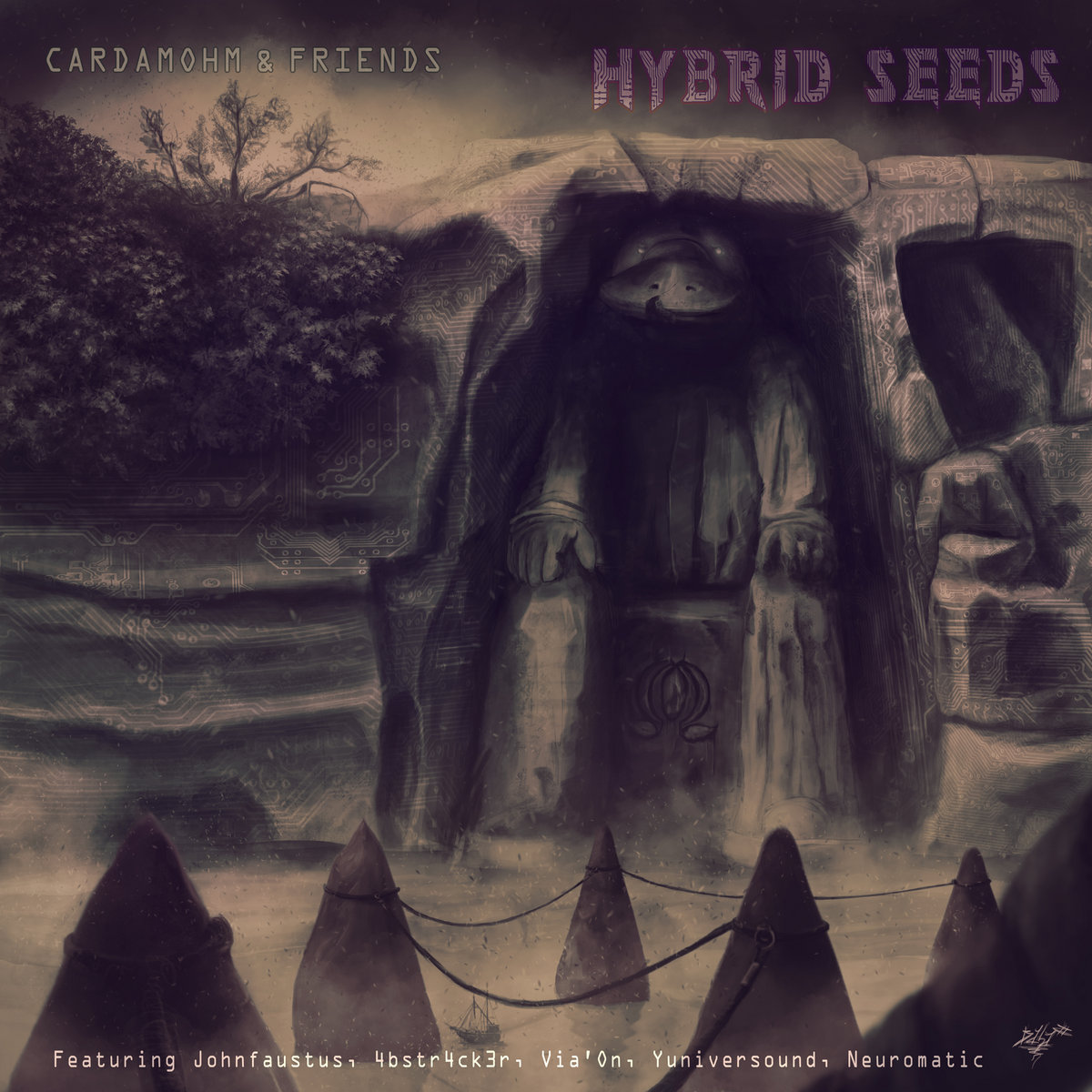 Here is the tracklist:
1. La Embarcación (Johnfaustus Remix) 06:51
2. A Seed (4bstr4ck3r Remix) 04:26
3. Tazmania (Via'on Remix) 07:54
4. Take Off (Yuniversound Remix) 09:23
5. Gipsy Train (Neuromatic Remix) 07:04

Out on the 9th of september 2017, high quality free download on www.cardamohm.com !
About
Cardamohm is the live project of System NO3 & Try Low Beat.Blending machines and a whole bunch of magic flutes, the duo creates a world of contrasts and invite you to a deep journey into the trance music.No ingredient should be banned when creating music, it's all about dosing. Cardamohm's recipe mixes techno grooves, distorded acidlines, dubby keyboards, powerful basslines and ethereal lan...
more
Welcome to EthnoCloud
A platform for Ethnically and Culturally inspired music.
80,000+ Global Followers
4,823 Artists
909 Industry Professionals