August 08/19/13, 2013
Austin, TX
August 13, 2013
Austin, Texas-based world music group Atlas Maior to perform and study traditional and contemporary Turkish music. Group launches Indiegogo campaign to support their Istanbul, Turkey tour
The world music fusion group Atlas Maior will travel to Istanbul, Turkey September 9-22nd, 2013 to perform and study traditional and contemporary Turkish music. In addition to performing at a variety of venues in the city, Atlas Maior will be learning performance practices from Istanbul musicians, and analyzing applications of Turkish makam music theory. Atlas Maior is taking their project to Indiegogo to seek support for costs of the tour: http://igg.me/at/atlasmaior
Atlas Maior maps diverse musical traditions by placing Middle Eastern, American Jazz, and Latin American musical idioms in dialogue with one another. Diverse in sonic textures and musical styles, this emergent Austin world fusion group highlights a variety of musical traditions while balancing intimate moments of sincerity with powerful cinematic melodies and incendiary rhythmic grooves. The group is an integral piece of the emerging and vibrant world, traditional and international live music scene in Austin, TX, and is actively performing in Central Texas, San Antonio, and Houston. Atlas Maior's music is a medley of both soulful and driving melodies played by Charlie Lockwood on the 'ud (Middle Eastern lute), Joshua Thomson on alto saxophone, and joined by drummer and percussionist Theodore Camat. This sound has brought the band recognition on KUTX 98.9FM's "Austin Music Minute", World Beat Online (WOBEON), The Austin Chronicle and Qué Pasó Paisano! Magazine. The group's 2012 Four Shades album has received radio play on Austin's KUTX 98.9FM, KVRX 91.7FM, KRTU 91.7FM San Antonio, KCSZ Santa Cruz, CA, and WEMU 89.1FM Ypsilanti, MI.
According to Atlas Maior's Charlie Lockwood, "This tour provides an opportunity to promote intercultural musical education, dialogue, exchange, and further develop music industry relations between the U.S. and Turkey. Austin, Texas and Istanbul are centers of artistic creation and musical activity, and we'd like to help highlight this commonality. We would be honored to serve as cultural ambassadors on this trip". The group is finalizing performance dates with a variety of music venues in Istanbul, including Kaset Bistro, Babylon, The Jazz Café, and Arka Oda, is receiving housing from the American Research Institute in Istanbul Hostel, and has confirmed music lessons with musicians from the Istanbul Technical University Turkish Music State Conservatory, 'ud master Necati Çelik, multi-instrumentalist Sinan Erdemsel, violinist Husnu Tuzsuz, clarinetist Ramazan Sesler, and ney player Eymen Gurtun. Atlas Maior will be working with these well-respected musicians to establish collaborative performance opportunities while in Istanbul.
The group invites further assistance with booking performances in Istanbul, providing cultural and educational opportunities, and communicating with Turkish music ensembles, music venues, and research centers. Current sponsors of this tour include: The American Research Institute in Turkey, Texas Folklife, Turkish Raindrop House of Austin, MetaHara Productions, La Mancha Graphics, TexStyles Designer Fabric Showroom, and Blue Moon Apparel Manufacturing Services.
Atlas Maior's Indiegogo campaign aims to reach a fundraising goal of $2,500. To follow their project, find them on Twitter (@atlasmaior) and Facebook and spread the word to your social media networks. Consider donating as little as $10 to help make their tour a success. If you decide to donate, you will be among those receiving some special Indiegogo perks from the group's journey to Istanbul.
For more information, promo requests, or set up an interview, please contact:
Joshua Thomson, Silver Phantom Booking
(313)258-0378
booking.atlasmaior(at)gmail(dot)com
Indiegogo Campaign: http://igg.me/at/atlasmaior
http://www.facebook.com/atlasmaior
http://atlasmaior.wordpress.com
Charlie Lockwood studied Ethnomusicology (M.A.) at the University of California, Santa Barbara, where he played the 'ud (Arab short-necked fretless lute) in the UCSB Middle East Ensemble, directed by Dr. Scott Marcus, one of the foremost scholars of the Arab maqamat system. In July 2010, Charlie traveled to Cairo, Egypt with the UCSB Middle East Ensemble to play a series of concerts at the Cairo Opera House. He currently serves as Development & Program Associate for Texas Folklife, the National Endowment for the Arts designated Folk & Traditional Arts organization for the state of Texas, and teaches 'ud at the University of Texas at Austin. Joshua Thomson. a native of Detroit, Michigan, has performed, and studied music in The U.S., Canada, Dominican Republic, and Spain. Studying sociology (B.A.) at the University of Michigan, Thomson conducted field research in the Domincan Republic in 2005. While in Detroit, Thomson co-lead jazz fusion groups Aashram and Timecube. Thomson founded the jazz group Silver Phantom Quartet and co-founded Atlas Maior in Austin, TX in 2009. Thomson has collaborated with a variety of national and international musicians, including Boubacar Diebate (Senegal), Guillermo Anderson (Honduras), Marco Minnemann (Germany), Victor Murillo (Ecuador), and Joe Deninzon (New York). Theodore "Hollywood" Camat, brings his extensive experience in classical, jazz, funk and Afro-Brazilian percussion to the group and adapts traditional Middle Eastern rhythms to drumset. Camat is a full-time drum instructor at Capital Music Center and The Oak Hill Drum Studio, and student of the "Samba do Malandro" dance style. He emphasizes a vibe that is engaging, danceable, and thus, widely accessible to both new and experienced listeners of Eastern and Western culture.
The group's international performance experience, emphasis on education and intercultural musical collaboration leaves them uniquely positioned to serve as cultural ambassadors in Istanbul, Turkey.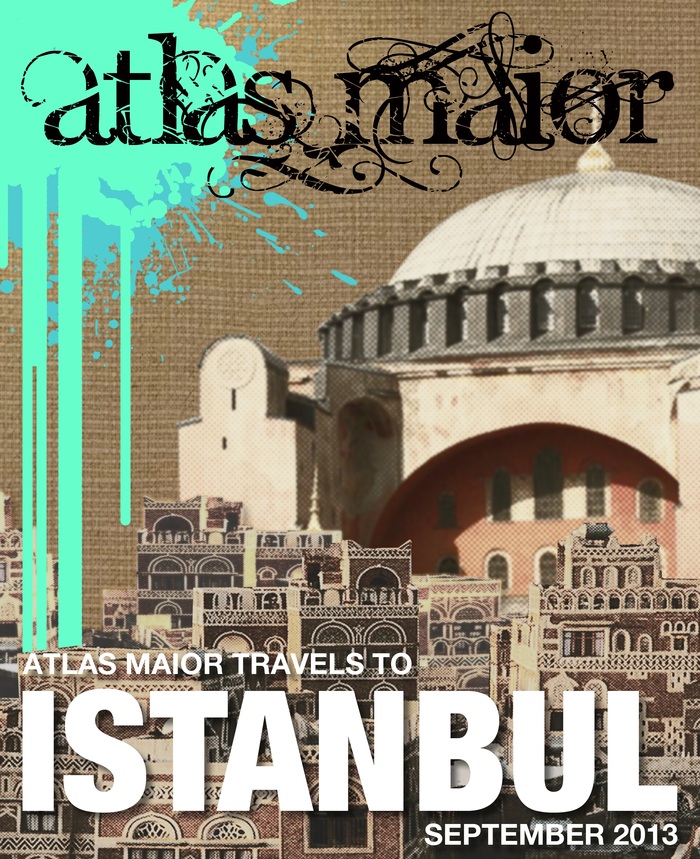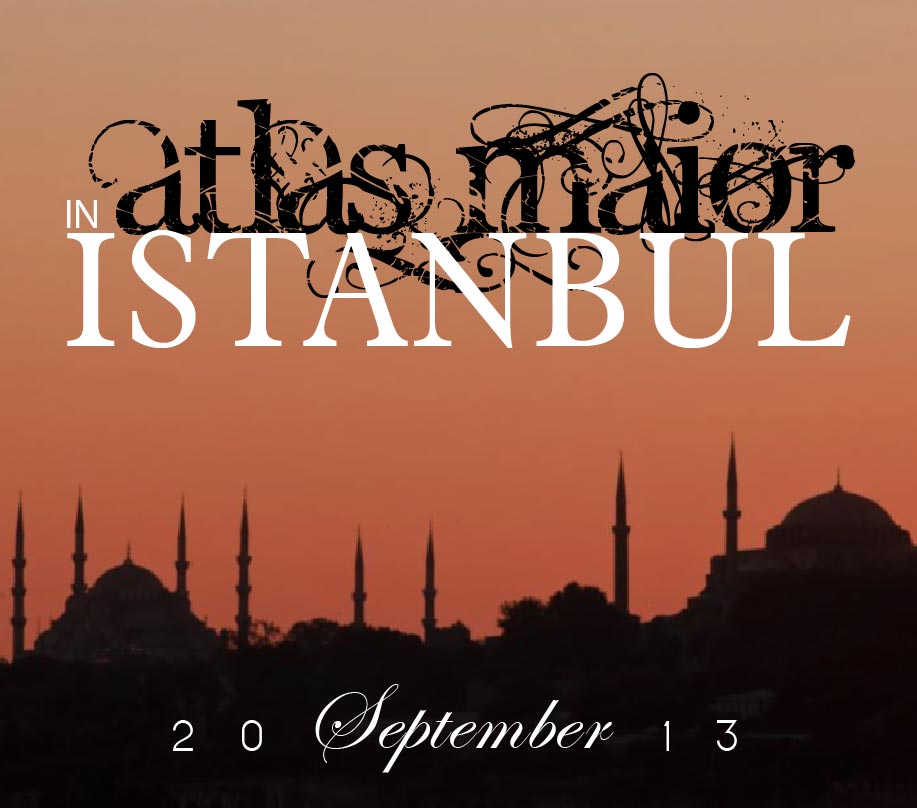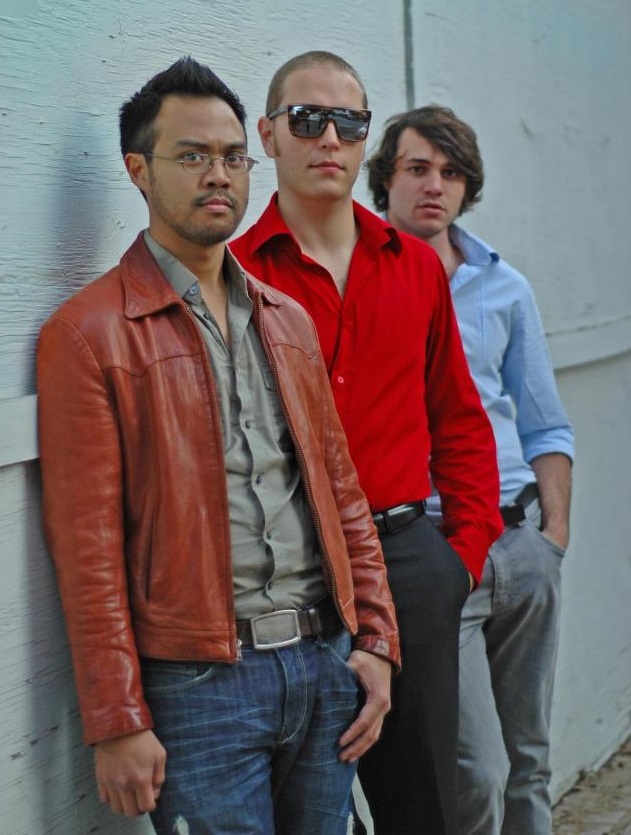 Charlie Lockwood - 'ud
Joshua Thomson - alto saxophone
Theodore Camat - percussion