Media
February 02/08/17, 2017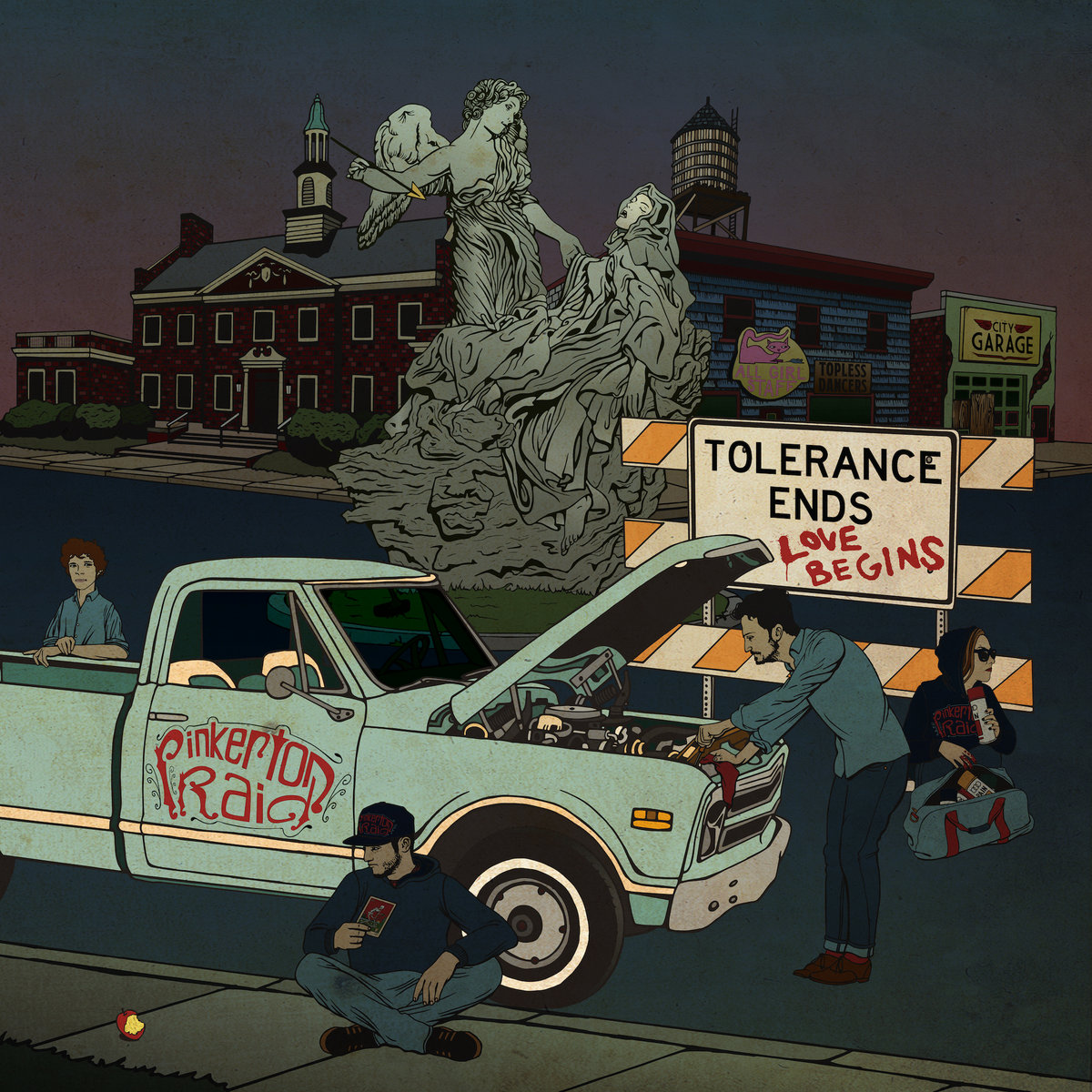 Freshly releasing
Tolerance Ends, Love Begins
this week, North Carolina's The Pinkerton Raid is in full force. One the most surprising releases from a new(er) band in the past several months, their
raw and honest tones are brought to life with a vibrant and quirky energy that will put a smile on your face.
Together the group create something very special, which shines brightly on the release. Their knack for songwriting is also a key element to be noted as the intricate and intimate songs truly come from the heart. With lyrics that are equal parts graceful and meaningful, their songs are filled with elements of life lessons and attributes.
Main frontman Jesse James DeConto's vocal work is nuanced and accomplished, and his technical ability is well-matched with his honest songwriting style.
What's great about the songs included on
Tolerance Ends, Love Begins
is the warmth and sincerity of The Pinkerton Raid's performance; it's approachable and magnetic, as is the band.
Purchase a Copy of Tolerance Ends, Love Begins
https://www.cdbaby.com/cd/thepinkertonraid3
https://pinkertonraid.bandcamp.com/album/tolerance-ends-love-begins
Social Links:
https://www.facebook.com/thepinkertonraid
http://pinkertonraid.com/home.html
Welcome to EthnoCloud
A platform for Ethnically and Culturally inspired music.
80,000+ Global Followers
4,612 Artists
889 Industry Professionals