Artist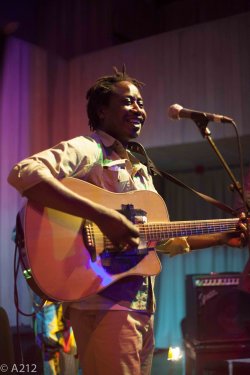 About "Pray For Peace"
This track is inspired by all the trouble in the world, the killing and unhappiness. We must pray for Peace.
About
The son of a gawlo (minstrel caste) player of an indigenous guitar called the xalam, Senegalese singer and songwriter Biram Seck has a voice truly unique for it's raw husky quality and deep emotion.Biram's people, the Wolof, dwell along the coast of West Africa and have had much experience over the centuries in encountering new cultures and their ideas. Biram exemplifies their spiri...
more
Welcome to EthnoCloud
A platform for Ethnically and Culturally inspired music.
80,000+ Global Followers
4,958 Artists
915 Industry Professionals